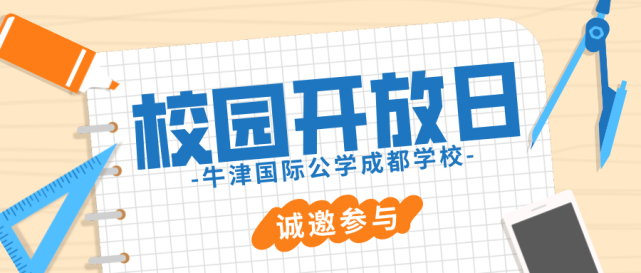 以下是12月11日专场
校园开放日活动的相关事宜
12月11日,邀您来感受牛津公学年度超高规格的开放日。哈佛大学研究生毕业Emma老师首次公开分享《哈佛大学教育与我》;牛津大学毕业外教Andrew老师《母语英语》示范课堂;英国高级教师勋章教师Paul《生活中的生物学》开放课堂;中外精英校长面对面,为您找寻教育规划答案。
On the 11th of December, we invite you to attend OIC's Annual High Rank Open Day. For the first time, Harvard Masters graduate Emma will give her talk, titled "Harvard University Education and Me"; Oxford graduate foreign teacher Andrew will give a "Native English" demo lesson; UK-award-winning foreign teacher Paul will give an open class on "Biology in Daily Life"; the Chinese and foreign principals will be available for face-to-face chats to help answer any questions you might have regarding your educational needs.
开放日流程如下:
时间:12月11日(周六)
地点:牛津国际公学成都学校二楼礼堂
13:30 签到
14:00-15:00 哈佛大学硕士谈哈佛大学如何培养学生
15:00-16:00 中外校长学校推介
16:00-17:00 学校参观及一对一咨询
体验课安排
14:00-15:00 英语体验课
15:00-16:00 科学体验课
The Schedule of the Open Day is as follows:
Date: 11th December (Saturday)
Location: Oxford International College of Chengdu 2nd Floor Assembly Hall
13:30 Sign in
14:00–15:00 Harvard Masters graduate shares their experience of how Harvard cultivates students
15:00–16:00 Chinese and foreign principals introduce the school
16:00–17:00 School tour and 1-to-1 consultation
Demo Class Arrangements
14:00–15:00 English Demo Class
15:00–16:00 Science Demo Class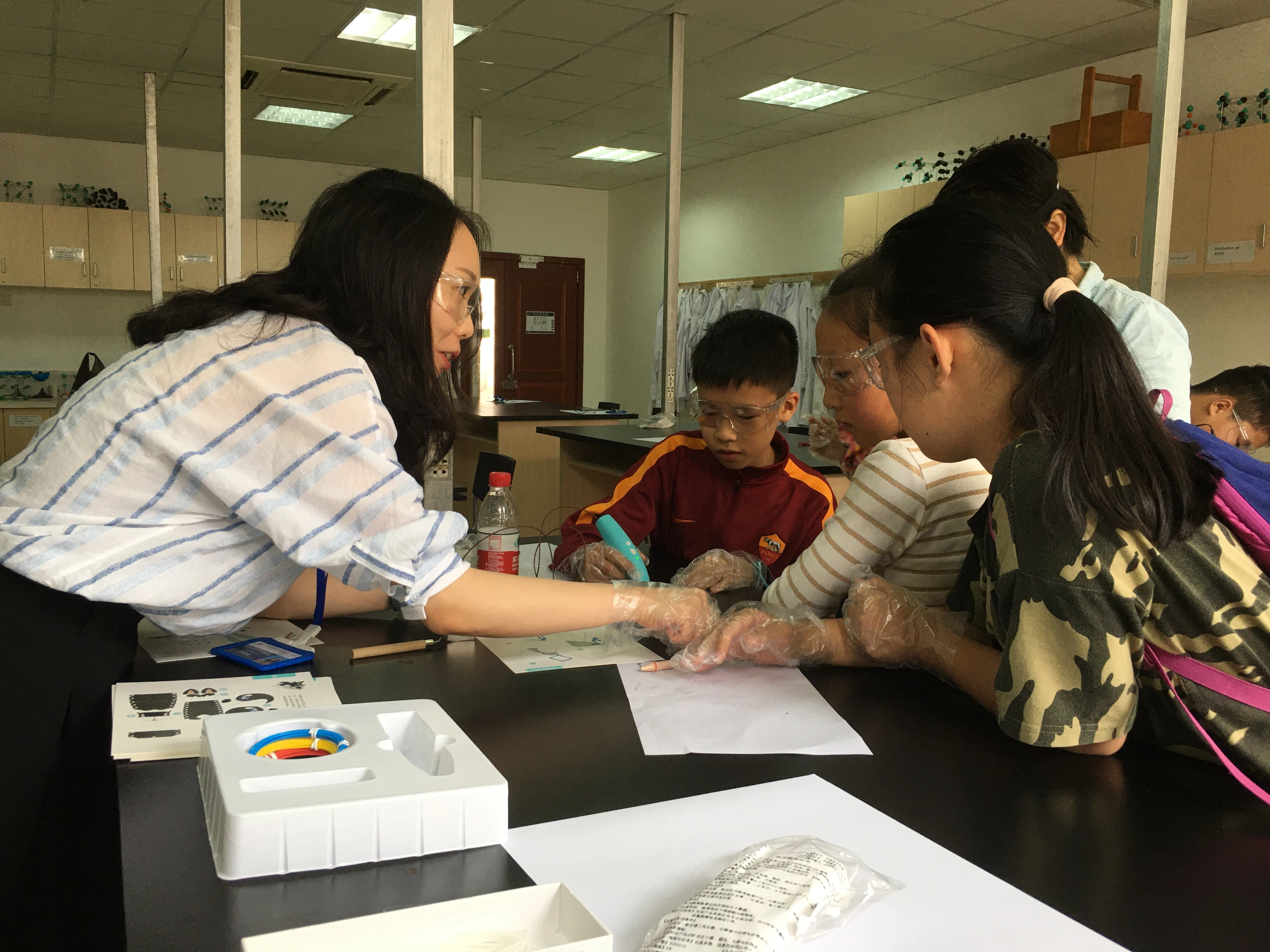 老师介绍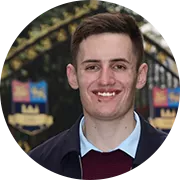 Andrew
牛津大学学士&英语老师
Oxford Graduate
3年英语教学经验
3 Years English Teaching Experience
精通中英日等国语言
Proficient in Chinese, English, Japanese, and other languages
Paul
生物老师
Biology Teacher
20余年教学管理经验
More than 20 years teaching and management experience
牛津公学王牌教师之一
One of OIC's Top Teachers
Emma Feng
哈佛大学教育学硕士
Harvard Masters in Education
10年教龄
10 Years Teaching Experience
2019年同时被哈佛、哥大、宾大、霍普金斯、西北大学、南加大、纽大、范德堡(30万奖学金)等多所美国名校录取。
Offered admission by Harvard, Columbia, Penn State, Johns Hopkins, Northwestern University, USC, NYU,Vanderbilt (30,000 Scholarship) and other universities.
关于牛津公学
牛津国际公学成都学校(Oxford International College of Chengdu)成立于2011年,是直接从英国牛津大学城引进,也是成都一家直接从海外引进资源,面向中国学生为主体开办的新型高端国际学校。
Oxford International College of Chengdu, established in 2011, is a new-form high-end international school in Chengdu that was directly imported from the city of Oxford and received direct funding from abroad, aiming to cater mainly to Chinese-national students.
在今年的申请季中,牛津公学以5封剑桥大学面试邀请,1封牛津大学面试邀请独占鳌头。截止当前,13年级学生已累计获得63封百强大学offer(含面试邀请),offer来自英国、荷兰、香港等国家和地区,专业覆盖神经科学、环境科学、电子工程、航空工程、汽车工程、商业管理、经济学、心理学、社会学、插画等。而在10年的办学历程中,牛津公学赢得了牛津大学、剑桥大学、帝国理工学院等世界名校的认可,毕业生相继考入已英国G5高校(剑桥大学、牛津大学、帝国理工学院、伦敦大学学院、伦敦政治经济学院)为代表的世界名校。
In the application season of this year, OIC has received 5 interview invitations from the University of Cambridge, with a single interview invitation from the University of Oxford coming first. At the time of writing, our Year 13 students have already accumulated 63 offers from World Top-100 Universities (including interview invitations), with offers coming from the UK, Netherlands, Hong Kong and other locations; with subjects spanning neurology, environmental sciences, electrical engineering, aerospace engineering, automotive engineering, business management, economics, psychology, sociology, illustration, and more. Moreover,in the last 10 years, OIC has received recognition from many world-famous universities including the University of Oxford, University of Cambridge,Imperial College London among others, with graduates consistently getting into G5 Universities (University of Cambridge, University of Oxford, Imperial College London, University College London, London School of Economics and Political Sciences) as a representative.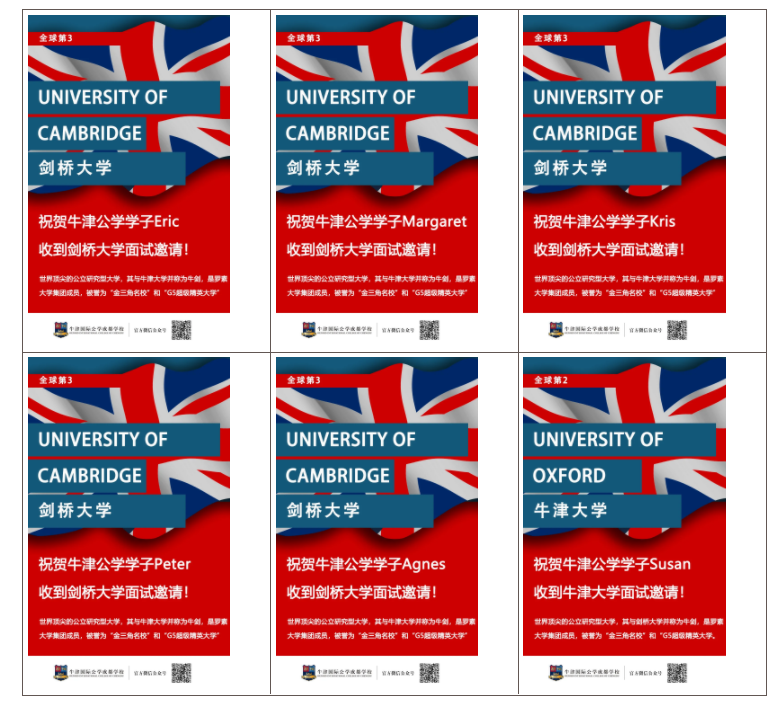 活动报名方式
扫描下方二维码 即可报名开放日